Good morning,
From the title, you may think that I am planning to build a dry dock in your town so that a ship can be built that will successfully shoot down something called the HMS Cost. As the Mayor of your town, you can do this if you would like, but I would like to have a chat about something else.
There is an idea called 'Sunk Cost' which relates to the value people place on things based on the previous time, money or energy they have already invested in it.
Lets take a look at two examples of sunk cost below:
Imagine for a moment you have been going out with your partner for 10 years. At the beginning you were happy and the relationship worked for both of you. Happiness was shared by all. After enough time, however, the spark has well and truly dwindled, the quirks you used to find endearing about your partner now, unfortunately, grind on your nerves. Instead of enjoying each others company, you find your new favourite hobbies swing from arguing to complaining about your partner with your friends.
So, what is stopping you from breaking this wilting relationship off?
The 10 years of emotional investment, connection and shared experiences, that's what! No one wants to feel like they have wasted a decade of their life to a relationship that is going nowhere. So you keep going, committing more of your life into something that no longer fulfils or makes you happy.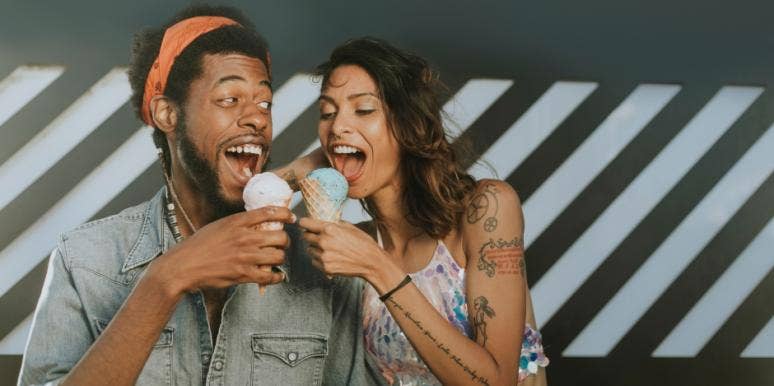 … and example number 2…
You want to sell your car because you have your eye on a newer model and don't want to keep paying out for the mounting repairs. The car still has some life in it and so you put it up for sale with the price tag of £10,000. You are frustrated and disappointed, however, when offers start coming into your inbox much lower than your listed price. £8,250? £7,900? £8000? You think back to the amount of money you have spent on the car in the last year alone; the new brake disks were £300, exhaust replacement set you back £500. The new alloy rims cost an eye-watering £1,200 for the set! You reject all the offers in one sweeping move.
So you continue to drive the car. You tell yourself that eventually, someone will get in contact, appreciate the money you have put into the vehicle and offer a suitable price!
Unfortunately, the market only values the car around £8,000 and while offers keep getting received and then rejected, you drive the car, further reducing its value and increasing its need for repairs. You pay for the repairs, confident that any outlay here will be more than made up for when the car eventually sells. The value of the vehicle to everyone else, however, remains the same regardless of the additional money spent, and will probably never pay the amount of money you want.
As you can probably imagine in both the above and other examples, it can be very easy to allow these situations to drag out and get worse. Using the excuse of not wanting to waste what you already have invested is a sure fire way of losing more on a bad opportunity.
This is one of those tricks we tell ourselves which can lead to really negative places. It may feel like you are taking the easier and less strenuous path, but in the long run, it will end up worsening your situation and make it harder to correct your decision later on.
Be mindful of the things you do in life. As the shadow of sunk cost creeps and crawls over the things you do in life, be wary you don't let it mess up the decisions you make. Don't let the previously spent energy, time or money skew the real value of the thing you are involved with.
Yours sincerely,
Ryan Rose-Blanc
Rose-Blanc Town management